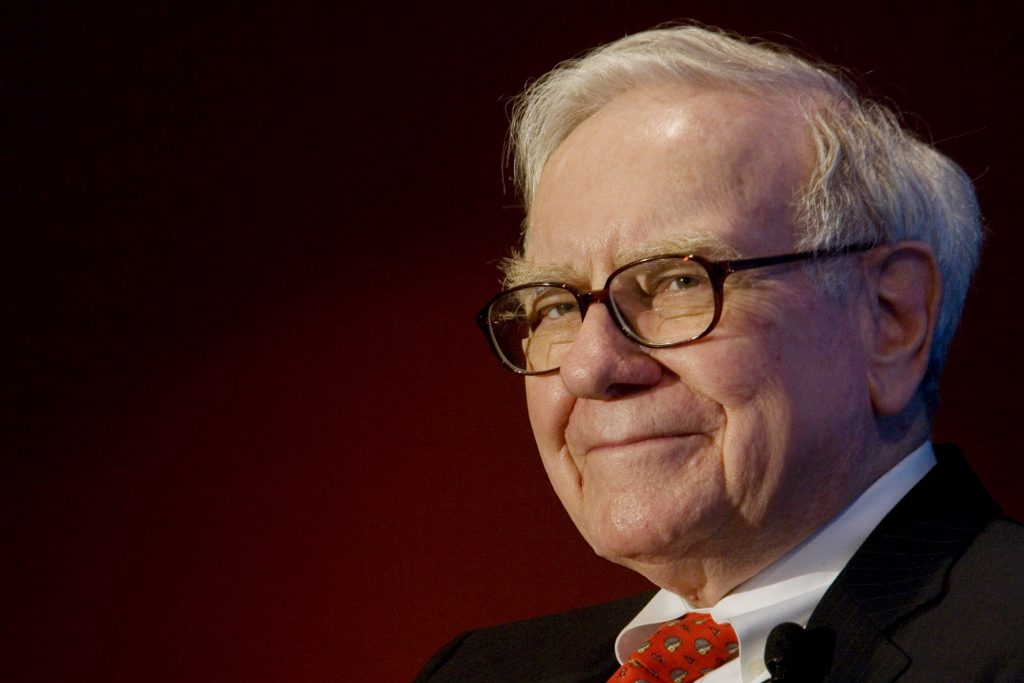 Warren Edward Buffett is the CEO and Chairman of Berkshire Hathaway Inc. Buffett became world famous thanks to the fact that shares of the company under his leadership – Berkshire Hathaway have been growing for over 50 years at an average of 20% per year! Warren Buffett has become one of the richest people on the planet and has made millions of investors rich through smart company purchases and wise investments.
Buffett has been donating money to charity for most of his life. In 2006 Warren Buffett pledged to give 99% of his fortune to charity by donating his shares to Berkshire Hathaway. To date, Buffett has already donated $41 billion, much of it to the Bill & Melinda Gates Foundation.
Who is Warren Buffett
Warren Buffett, known as the "Wizard of Omaha," is one of the most successful investors on the planet.
Buffett runs the Berkshire Hathaway conglomerate, which includes more than 60 companies, such as the insurance company Geico, battery manufacturer Duracell, railroad BNSF, etc.
The son of a U.S. congressman, Buffett bought his first stock at age 11 and filed his first income tax return at age 13.
In 2010 together with Bill Gates Buffet launched "Giving Pledge" campaign to encourage billionaires to donate half of his fortune to charity.
Warren Buffett's age is 92
Warren Buffett's source of wealth is Berkshire Hathaway
Warren Buffett's place of residence is the United States, Omaha (Nebraska)
Warren Buffett citizenship is in the USA
Warren Buffett marital status – Widower, remarried
Number of children Warren Buffett has – 3
Education Warren Buffett – Bachelor of Arts/Science, University of Nebraska-Lincoln; Master of Science, Columbia University
Biography of Warren Buffett
Warren Buffett was born August 30, 1930 in the U.S., in Omaha, Nebraska. In 1942, when his father was elected Senator (he was re-elected 3 more times) to the U.S. Congress – Warren moved with his parents and two sisters to Washington.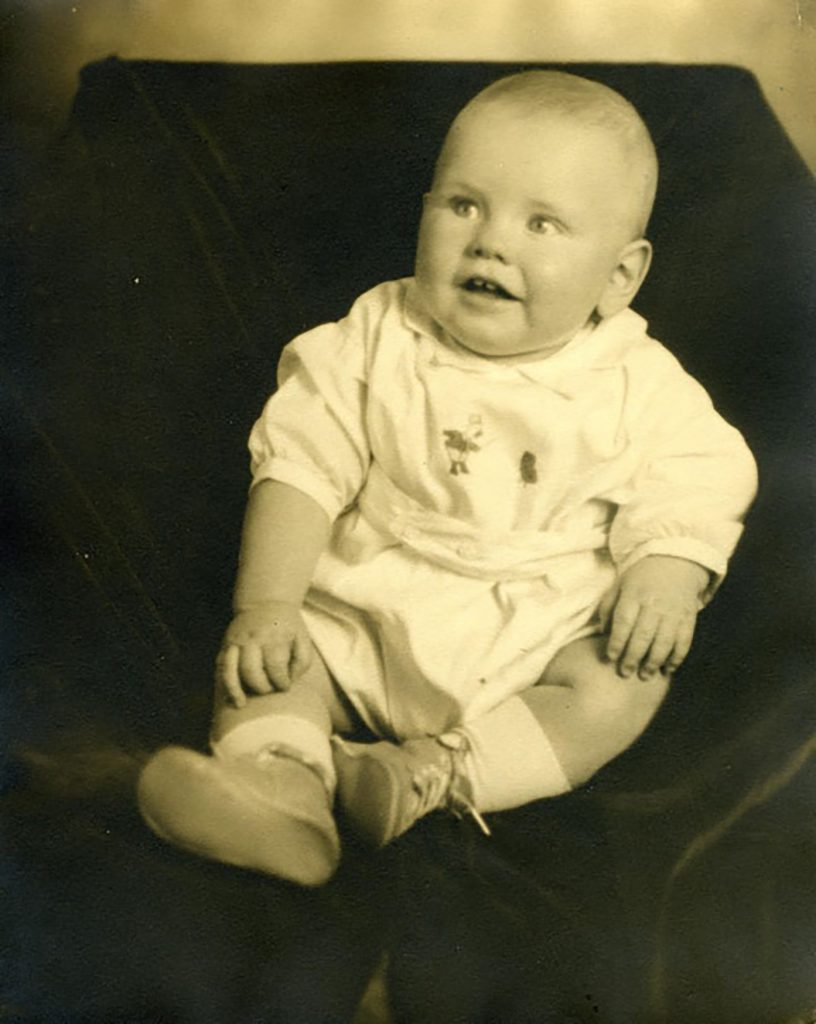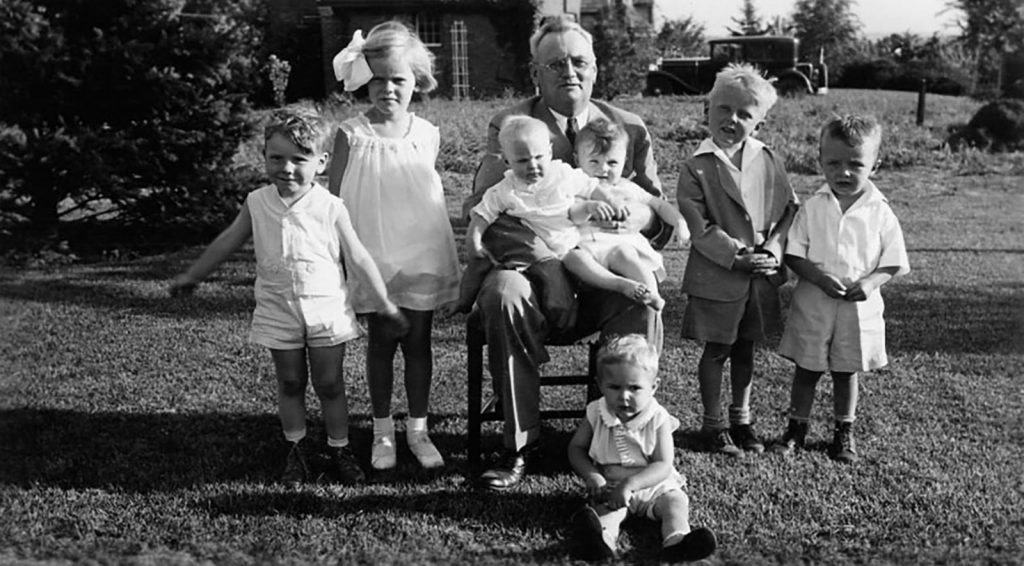 Buffett got his interest in the stock market from his father, who worked as a broker in the stock market before his career as a politician. Warren made his first attempts at investments from a very young age. Already at the age of 11 he bought his first shares. They were preferred shares of the company Cities Service.
Buffett made money in high school, including delivering the Washington Post in the morning. By the time he graduated from college, he had saved $9,800 (that's over $100,000 when adjusted for inflation today). Buffett was a true entrepreneur in his early youth, installing jukeboxes in bars, selling golf balls, etc.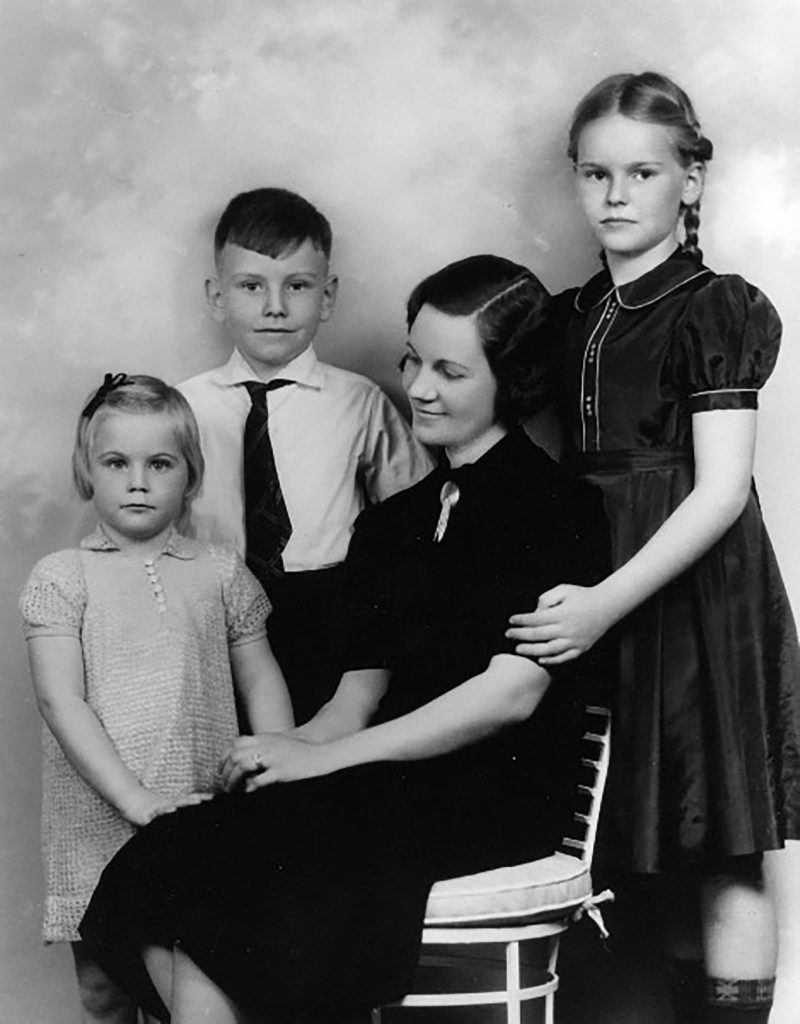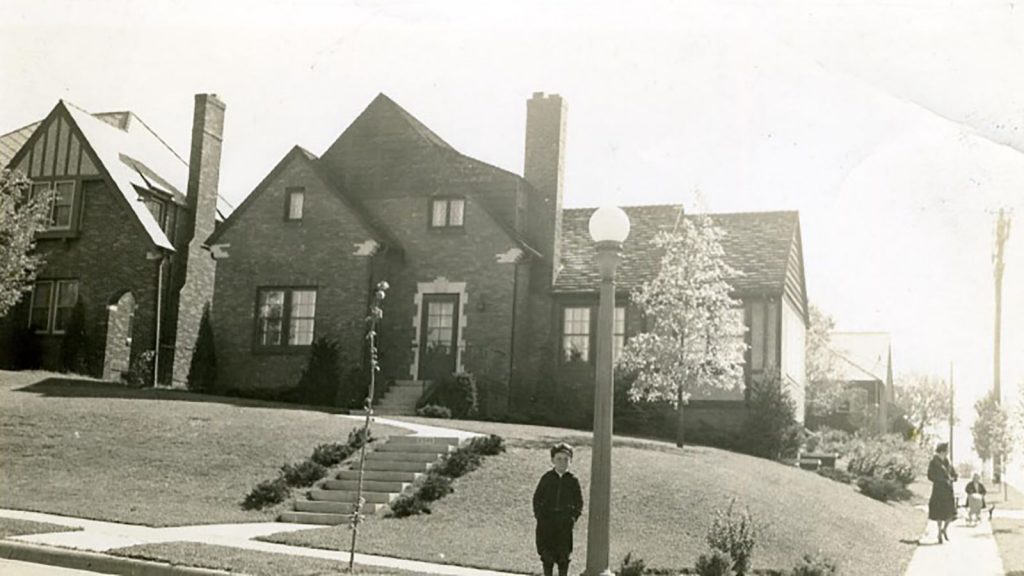 After Buffett failed to get into Harvard, he decided to go to Columbia University Business School, since his idol, Benjamin Graham, taught there. Graham's lectures at the time were legendary – he was not only an excellent lecturer and writer (his famous Securities Analysis and The Intelligent Investor have been in print for decades and are recognized as one of the best books for investors), but also a very successful practitioner. It is said that during his lectures Graham gave such valuable and relevant advice that one could immediately go to the stock exchange, follow his recommendations and make serious money!
After studying, Buffet worked as a securities salesman for three years, and then took a job as an investment analyst with Graham in his investment partnership Graham-Newman Corp. Interestingly enough, Buffett offered his services to Graham for free, understanding that the experience he would gain here was invaluable. In 1956, Benjamin Graham retires and closes his company. Buffett moves from New York back to his native Omaha and forms his own investment partnership. By then, by modern standards, Warren Buffett was already a millionaire.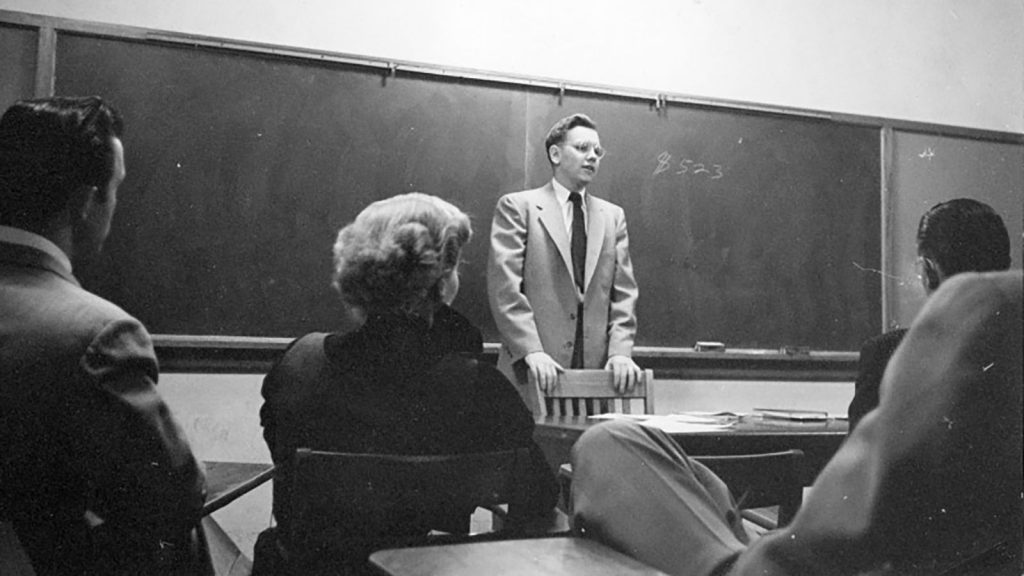 Warren Buffett's Personal Life
In 1952, Buffett married Susan Thompson. The following year their first child was born. In all, Susan and Warren had three children – Susan Alice Buffett, Howard Graham Buffett, and Peter Buffett.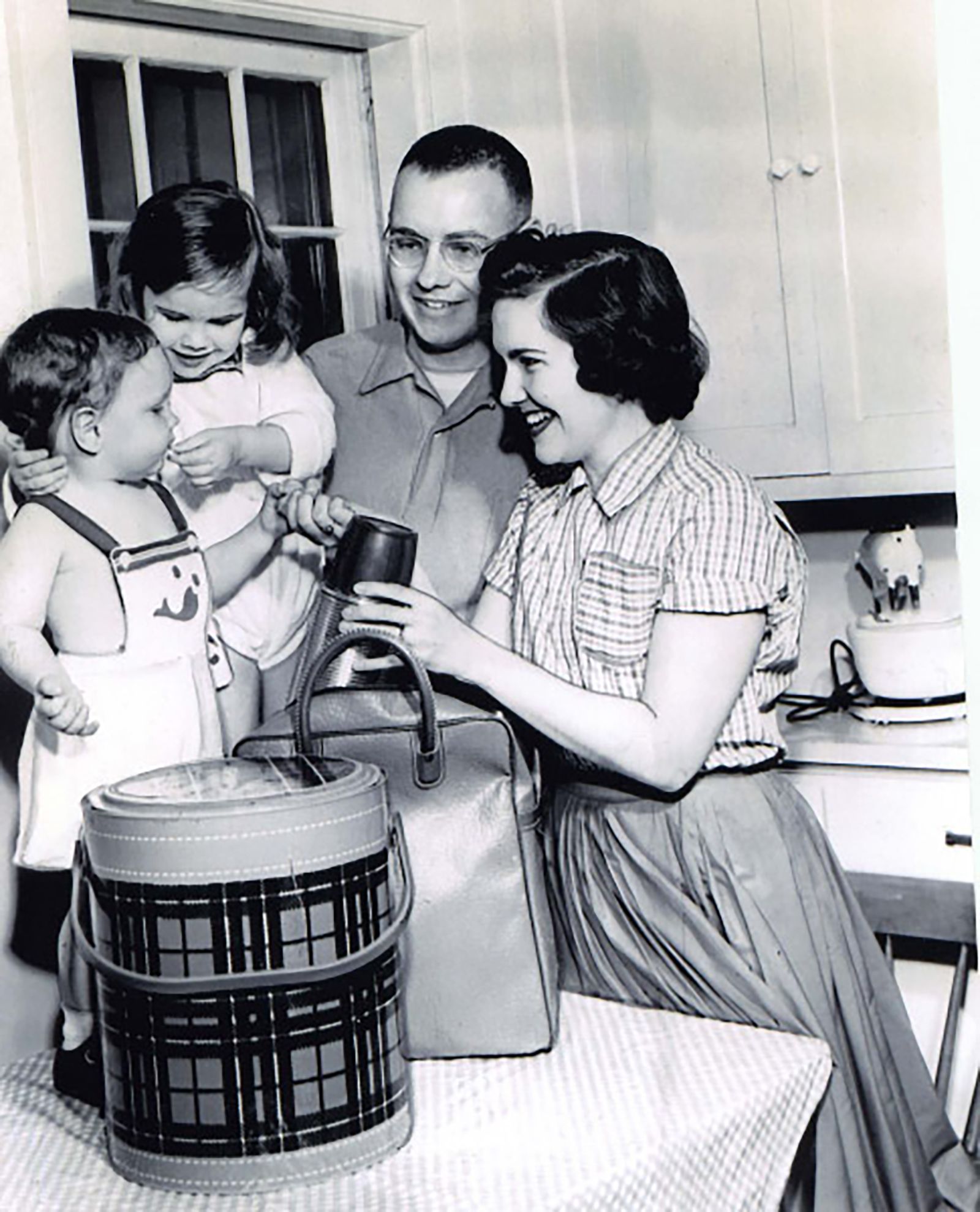 Warren Buffett's personal life was not easy. Marriage with Susan Thompson was not very smooth due to the fact that Warren was fully absorbed in his work. Gradually they became estranged from each other. In 1977 they began to live apart, although they did not officially divorce until Susan Buffett's death from cancer in 2004.
In 2006 Warren Buffett married Astrid Menkes, whom he had lived with since his separation from Susan in 1977. Buffett in 2006 was 76 years old, his bride was sixty. Interestingly, it was Susan who introduced Buffett to Astrid Menkes before finally breaking up with him and leaving for California to try her luck in a singing career.
Warren Buffett's early career
From 1956 to 1969, Buffett managed outside investors' money (and his own) with an average annual return of 23.8% (before Buffett's commission, the average annual return was 29.5%).
This staggering result was achieved because Buffett found extremely undervalued companies, bought their shares and tried to influence board actions so that the shares would rise in price. What Buffett was doing then is very similar to the actions of the so-called activist investors of today (Carl Icahn, Bill Eckman and others).
Warren Buffett's first investors were his close relatives and friends. He also received commissions for successfully managing their money and as early as 1962 Buffett became a dollar millionaire (~$9.9 million including inflation for 2022).
Warren Buffett's investment strategy
The biggest factor that influenced Warren Buffett's investing principles was his studies and work for "the father of value investing" Benjamin Graham. It was Graham who coined the term.
Value investing is all about buying something (a security or an entire business) for less than its true value. This can be done either in times of general panic (when investors are certain of the end of the world and everything in the stock market is falling – such as the 2008-2008 crisis or the early 2020 coronavirus epidemic), or when investors misjudge the business prospects.
Graham's investing philosophy was originally based on his personal investment experience during the Great Depression. At that time, the shares of many companies on the stock exchange were worth less than the cash in their accounts, minus all their debts. That is, these companies could close, pay off all their debts and stay in the black. So negative was the mood on the financial markets.
The main idea of investing is to look at stocks as a business, to use market fluctuations to your advantage, and to look for a margin of safety. That's what Ben Graham taught. Even 100 years from now, these will be the basics of investing.
In 1959 Warren Buffett meets Charlie Munger. Meeting Munger determined many of Buffett's future investment decisions, because Munger was an advocate of buying better and more promising companies. Buffett at that time was more focused on the search for cheap (in terms of ratio of price per share and assets behind that share) investments, which led him to Berkshire Hathaway.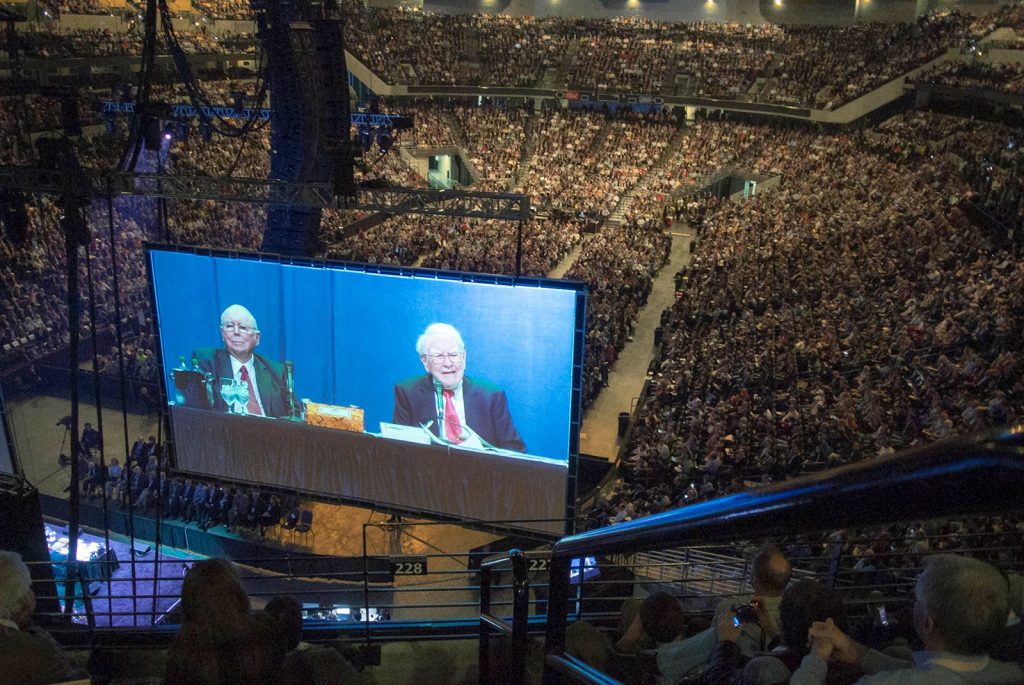 Interesting facts about Warren Buffett
In 1957 Warren Buffett bought a five-bedroom house in his hometown of Omaha, Nebraska for $31500. Today Buffett still lives in this house with his wife (of course, he has other real estate, which he occasionally uses, but it is believed that he spends most of his time in this house). According to various estimates the price of Warren Buffett's house today is more than 650 thousand dollars.
Up until 2020, Warren Buffett used an old Samsung flip phone. This year Buffett finally switched to a modern phone – he now uses the latest iPhone 11. But he only uses the phone to make calls.
Warren Buffett loves to play bridge. He spends 12 or more hours a week playing bridge online and live. Often his playing partner is Bill Gates, with whom Buffett has been friends for many years.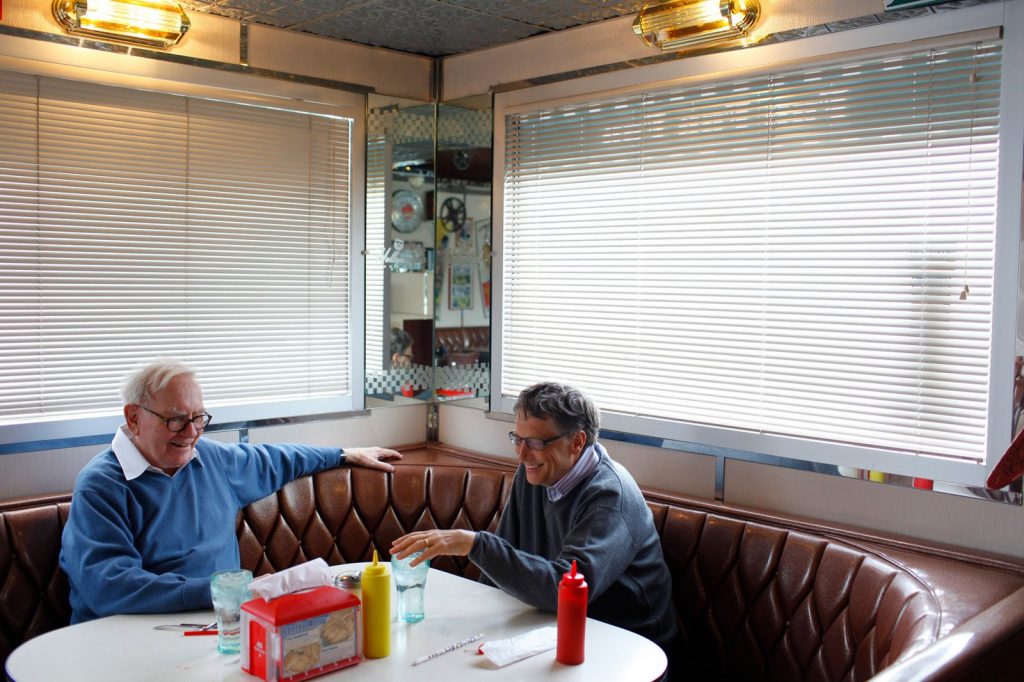 Warren Buffett spends 80% of his time reading. He reads reports of public companies (whose shares he owns or intends to own), reports of companies belonging to Berkshire Hathaway empire, newspapers, books, etc. Buffett does not have a computer in his office, but he has an iPad which he uses for reading.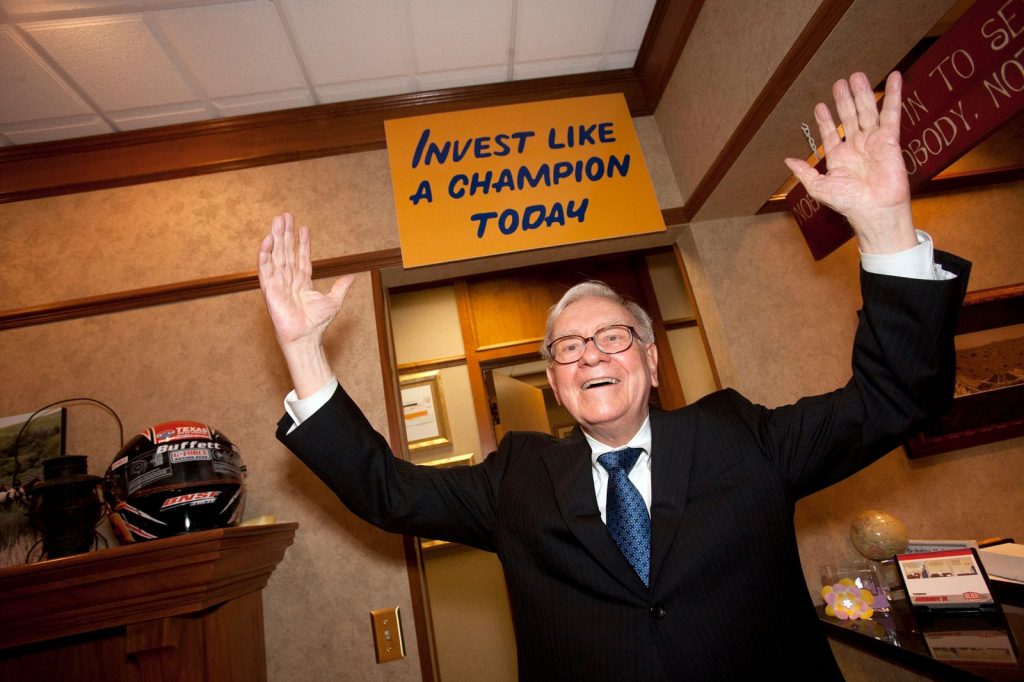 If you had invested just $1,000 in Berkshire Hathaway stock in 1965 (when Buffett became chairman and CEO), you would have over $27 million today!
Warren Buffett's annual salary is only $100,000 and has not changed in many years.
An investment in Apple stock was one of the most profitable for Warren Buffett – a net profit of over $80 billion!
Sources: Wikipedia, CNBC, New York Times, Ivey Business School, Berkshire Hathaway, Roger Lowenstein, Alice Schroeder, Carol Loomis.